Do opens and clicks mean nothing at all?
Are you counting Security Bots instead of actual clicks on your email campaigns?
Opens and clicks on your email campaigns are a big deal but the opens and clicks in your report may not represent actual human interaction with your campaign emails. Your email software might be reporting, and you might be reacting to, email security firewall bots. The reality is, marketing automation software can and does report false opens as a result of security bots. Bots can impact reporting, lead generation numbers, automated campaign triggers, ABM messaging, inside sales—and your reputation as a rockstar marketer.
As we've come to know through experience, campaign reports have the potential to vastly over report the number of contacts who actually engage in marketing campaigns. In some cases, and depending on the level of security employed in the firewall, we've seen bots represent the majority of opens and clicks in campaign reports.
Bots can impact your reporting, lead generation and reputation as a rockstar marketer.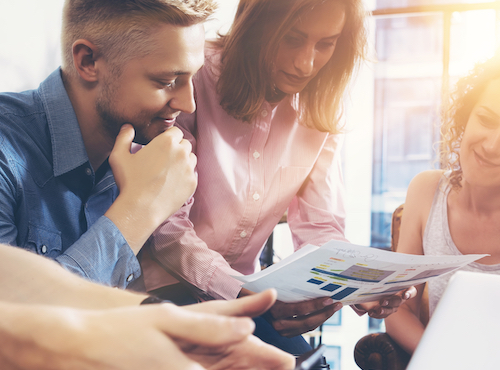 Almost all businesses rely on some sort of email security firewall. That means, whether your ABM target is at a Fortune 500 enterprise, or your focus is small businesses hosted on GoDaddy, email security firewalls have the potential to impact your campaigns results.
B2Lead uses proprietary algorithms, developed over years of B2B email marketing, to determine whether an interaction with your email is the result of an interaction with an email security bot or an actual human being. We combine actual content engagement with bot detection in our reporting. Bot opens are flagged in results so we know the contacts that have actually interacted with your content and those that may require alternate methods of contact. Learn more about Bots.